aquí puedes revisar las fechas de los cursos y eventos Presenciales por Ciudad:

Nuestro Calendario Incluye Fechas de éste mes y meses futuros para que puedas planear con anticipación tu participacion. Contamos con eventos presenciales en Ciudades como CDMX, Puebla y Guadalajara.



Nuestro PROGRAMA de CERTIFICACION E-COMERCIO pueden ser impartidos en tus Instalaciones en tu Ciudad en cualquier Fecha aún sino está programada en nuestro calendario


EVENTOS A EMPRESAS EN SITIO (tu ciudad)

Pide una cotización: cada Programa d Certificación está dividido en NIVELES de especialidad, contamos con niveles: administrador, vendedor, instalador, plantillador y programador basico y avanzado todo pensado en obtener resultados inmediatos porque siempre planteamos casos reales.

OPINIONES REALES DE CLIENTES REALES DESDE 2010: son clientes Comprobados por GOOGLE que han consumido productos y Cursos para sus empresas siempre, nosotros SI somos expertos en tiendas web y te preparamos para QUE SI DOMINES TU TIENDA WEB.



Skip course categories
Course categories
Skip anuncios del sitio
Anuncios del sitio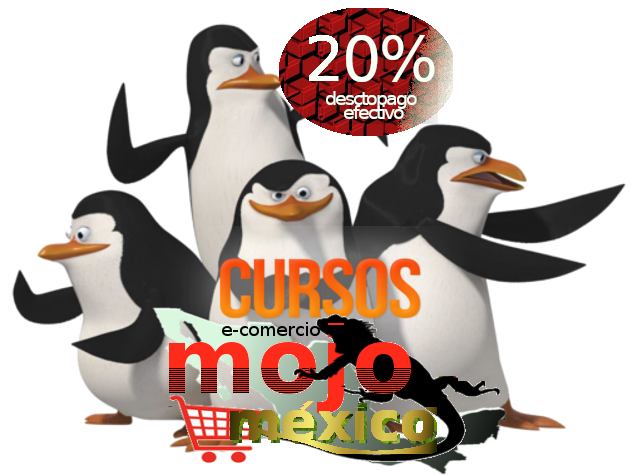 Ahora es el mejor momento para hacer tu inscripción a los cursos de:
Prestashop Admin
Magento Admin

Prestashop Instalador

Magento Instalador

Prestashop Plantillador
Magento Plantillador
Moodle Administrador1

Linux Programador Shell N1
Woocommerce Administrador Avanzado

Certificación Programador Magento V1 ...
Read the rest of this topic
(114 words)
Próximo evento: Cada Semana a partir de Febrero 2019 solo CDMX

te invitamos al EVENTO sobre "Conexion Tiendas Web con Sistema SAE-aspel y mini-ERP" PRESENCIAL Y WEBINAR - que tendrá lugar en la CDMX en nuestro centro UNIVERSIDAD MOJOMEXICO de 9am a 11pm, en la modalidad Presencial se requiere ...
Read the rest of this topic
(139 words)